The blessed month of Ramzan has commenced with Muslims observing fasts with immense religious fervour around the world.
As people across Pakistan flock their favourite eateries to delve into scrumptious Iftar and Sehri deals, we have comprised a list of 5 buffet deals offered by restaurants in Lahore, for an amazing dining experience this Ramadan.
Haveli Iftar + Dinner and Sehri Buffet
With the stunning backdrop of the iconic Badshahi Masjid, Haveli restaurant makes it to every foodie residing in Lahore's list.
The famous restaurant is offering complimentary Iftari to all its customers throughout Ramzan.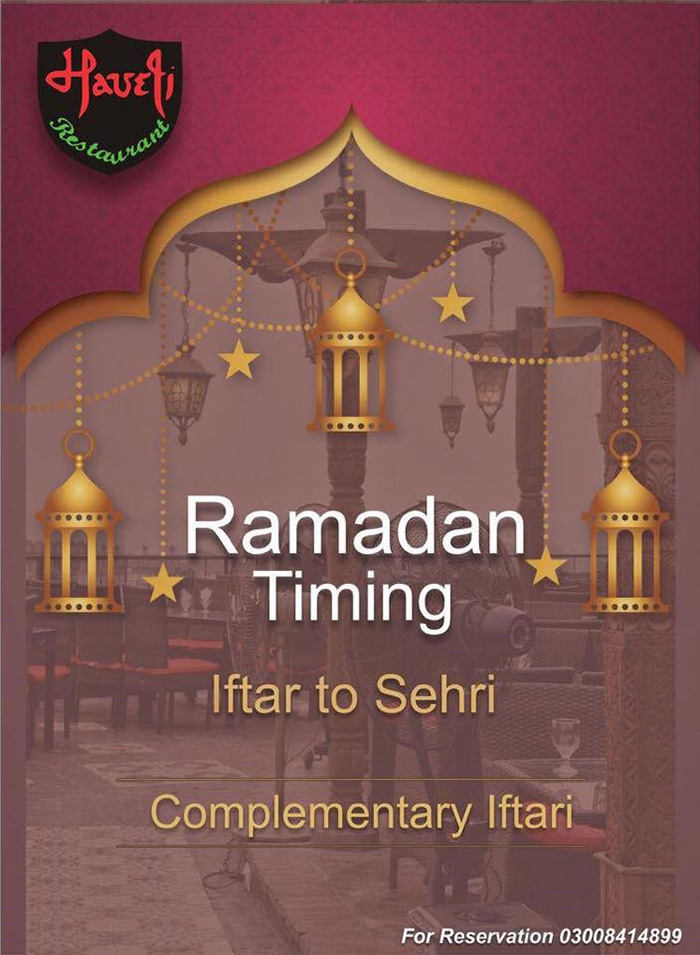 La Atrium Iftar + Dinner Buffet
Located at Haali Road, Gulberg-III, Lahore, La Atrium offers a variety of food as per its delicious Sehri and Iftar cum dinner deals.
Both buffets feature over 50 dishes with Sehri costing Rs 999+tax and Iftar Rs 1,499+tax.
Taipei Iftar + Dinner and Sehri Buffet
Grab your hands on Taipei's lip-smacking buffet deals that provide a discount of 20%, 15% and 10% on advance bookings for customers during the first, second and third ashra of Ramzan respectively.
At Rs 1290+tax for Ifta and Rs 890+tax for Sehri the buffet deals are a can't miss.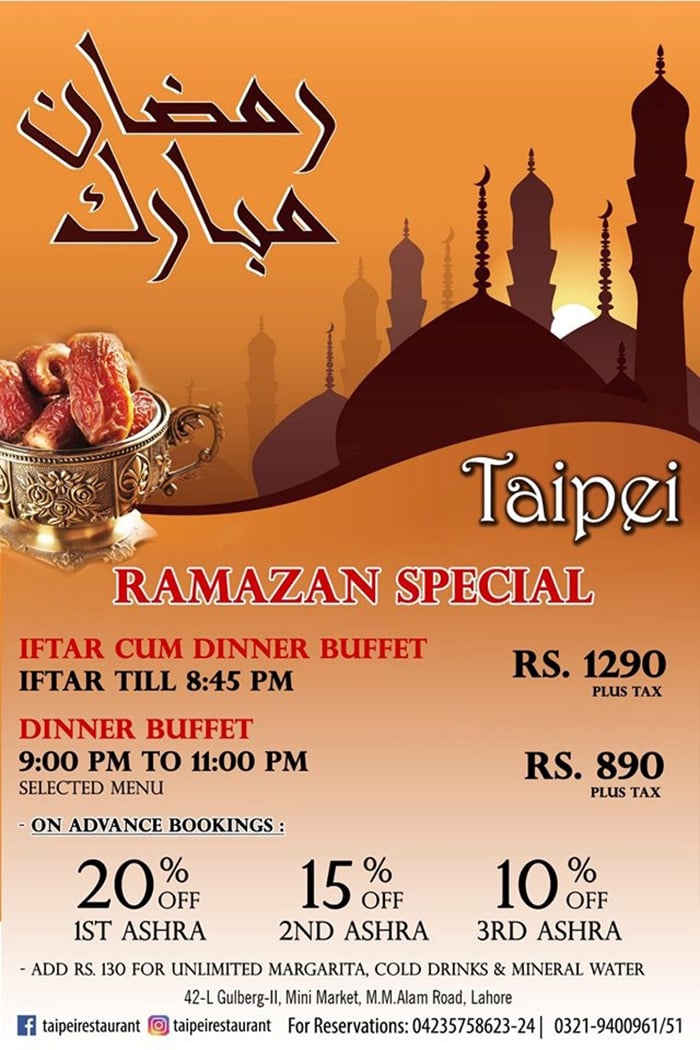 Daar Cheeni Iftar + Dinner and Sehri Buffet
Offering an assortment of salads, juices, bakery delicacies along with traditional Pakistani main entrees, the Sehri deal available at Daar Cheeni is a must-try for every Lahori.
The restaurant also offers a diverse range of food under its Iftar-dinner buffet deal.
The Sehri buffet costs Rs 995+tax from 1AM till Fajar while the Iftar buffet costs Rs 1695+tax and is from Iftar till 9PM.
Chandni Chowk Iftar + Dinner and Sehri Buffet
Chandni Chowk gives a delectable dining experience to customers with its incredible Iftar/dinner and Sehri buffet deal.