Thanks to the innovative minds that exist in the culinary scene of India, every season, enterprising restaurant owners uncover trendy new food that changes the game for eaters.
So, we dug out one place each in Mumbai, Nagpur and Pune that stand out for their inventive preparations.
Baahubali Thali at House of Paratha
For people, who will ever remain Baahubali fans and also those who live to eat, the Baahubali Thali served at the House of Paratha is the thing they could treat themselves to.
Based in Pune, this restaurant has gone a step ahead to pamper Baahubali fans!
The menu comes with an entire entourage of Baahubali move characters such as the Devasena Paratha, Sivagami Shahi Pakwan, Kattapa Biryani, Bhalladeva Patiala Lassi and a huge paratha named after Baahubali that 2-3 persons can easily eat to their fill.
Of course, it involves effort on the part of the restaurant staff to put together such a huge thali! Either you wait for an hour to get your thali served on the table or inform the staff on phone before your arrival so that they keep your order ready.
Where: Cat No. 1206, B-19, J.m. Road, Shivajinagar, Pune
Estimated price: INR 1700 plus taxes
Cheese Burst French Fries Dosa at Pure Milk and Snacks
Pure Milk and Snacks in Mumbai debuted the Cheese Burst French Fries Dosa that claims to satiate the cheese-longings of cheese lovers. Mumbaikars get sweetly surprised when they receive the order on their table.
The menu at this small eatery centers more around pizzas of several varieties, the versions of dosa they serve is no less appetizing.
A lot of ingredients go into making the cheese burst dosa: cheese, mayonnaise, butter and vegetables mixed with sauces and French fries. To give the final touch, the dosa is topped with molten cheese and more French fries.
The menu also features Jain Dosa, Chinese Dosa, Pav Bhaji Dosa, Ice Cream Dosa, Chocolate Sundae Dosa etc.
Where: C-WING, RB Mehta Marg, Sindhu Wadi, Ghatkopar East, Mumbai
Estimated price: INR 460
Alphonso aamras and puri at Soam Restaurant
Indians love mango, the king of fruits, and the Mumbaikars take delight in eating aamras with puri.
In fact, aamras and puri is so much loved by the locals in Mumbai that there are restaurants especially dedicated to preparing and serving it from scratch every day.
One such place is Soam Restaurant wherein mangoes are used to prepare a delicious puree to be served with piping hot puris.
Where: Soam, Ground Floor, Sadguru Sadan, Chowpatty, Mumbai
Estimated price: INR 250
Ice cream thali at Kiga Ice Cream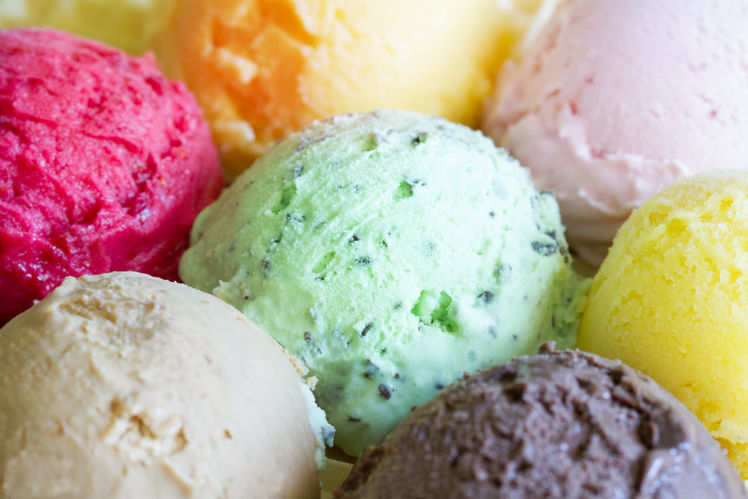 Man invented ice cream cakes and shakes, and now, Ice Cream Thali as well. Kiga Ice Cream in Pune has earned a name for itself for serving the Ice Cream Thali! They offer Classic Thali, Peshwai Thali among many other versions on the menu.
The ice cream flavors served with these thalis could be Shahi Mewa Kheer, Shahi Gulkand, Gajar Badam Halwa and even Modak/Puran Poli.
For those who are observing a fast, there is a special Upvas Thali! Their banana and mango ice creams are a crowd favorite. Interestingly, they also serve Misal and Pani Puri ice cream too.
Where: Shop no – 6, Near Ganraj Hotel, Vardhman Heights, Natu Baag, Sadashiv Peth, Pune
Estimate price for 2: INR 150